Please see below for the information on the Visitation and Celebration of Life for Curtis:
Visitation:
Monday, March 26th 6:00-8:00pm
Donald Trimble Mortuary
1876 2nd Ave, Decatur, GA 30032
Celebration of Life:
Tuesday, March 27th 11:00am
Bridge Pointe Church 285 Victory Dr SE
Marietta, GA 30060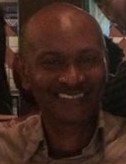 Please pray for  comfort and healing for the family of Curtis. We received notice that he passed yesterday ~4pm.
'We look forward to meeting with you again Curtis, in that wonderful place promised to us by our Father. No eye has seen, no ear has heard, no mind can conceive – the things God has prepared for those who love Him. 1 Corinthians 2:9 Listen to our brother Loving God/Us!